We are the clinicians of the Heath Group Practice in Edgecliff. We work with individuals, couples and families treating a wide range of psychological difficulties. We all hold a firm belief that our work improves the quality of people's lives, and understand how vital it is to develop and thrive. We treat anxiety, depression, loss and bereavement, trauma, emotional aspects of physical conditions and disease, food related difficulties, relationship breakdown, conflict, infidelity, divorce and separation, fertility, parenting issues and more.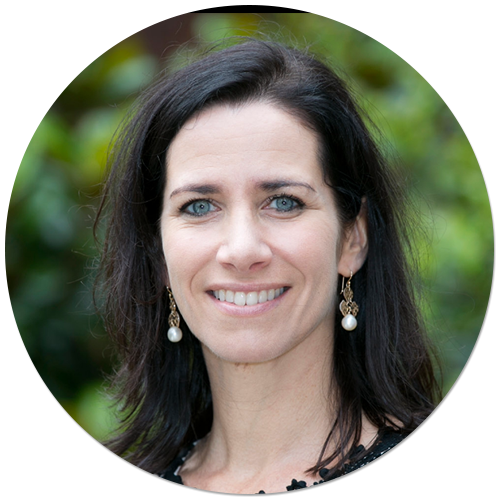 Lissy Abrahams – Individual and Couples Psychotherapist
Lissy founded the Heath Group Practice in April 2012. At Heath Group she has worked therapeutically with individuals and couples suffering from a vast variety of life difficulties such as depression, anxiety, bereavement or loss, childhood trauma, struggles with life transitions, relationship or family distress. Lissy also trained as a mediator and even though she no longer practices as a mediator she still helps couples navigate the complex practical and emotional processes of separation and divorce. Lissy trained and worked in London as a Psychoanalytic Psychotherapist at the world renowned Tavistock Relationships (formerly Tavistock Centre for Couple Relationships). Here she was a practising clinician, tutor, lecturer (attachment theory, managing conflict in couple relationships) and assessed new clients as a member of the Clinical Services Committee. In London, she also maintained a private practice and worked in a children's centre in Hackney. Lissy has held positions on both the Executive Committee and Membership Committee of the British Society of Couple Psychotherapists and Counsellors and was Vice President of the Couple, Child and Family Psychotherapy Association of Australasia (CCAFPAA). Lissy firmly believes in the ability of her clients to enhance their wellbeing and the quality of their lives at any stage of life.
Qualifications
Vocational Graduate Diploma of Family Dispute Resolution (Australian Institute for Relationship Studies)
Master in Couple Psychoanalytic Psychotherapy (TavistockRelationships, London, UK)
Post-Graduate Diploma in Attachment, Psychoanalysis and Couple Relationships (Tavistock Relationships, London, UK)
Bachelor of Science (Psychology) (Hons) (University of NSW)
Diploma of Teaching (University Of Technology, Sydney)
Professional Memberships
Psychotherapy and Counselling Federation of Australia (Clinical, PACFA)
Couple, Child and Family Psychotherapy Association of Australasia (CCAFPAA)
British Society of Couple Psychotherapists and Counsellors (Alumni)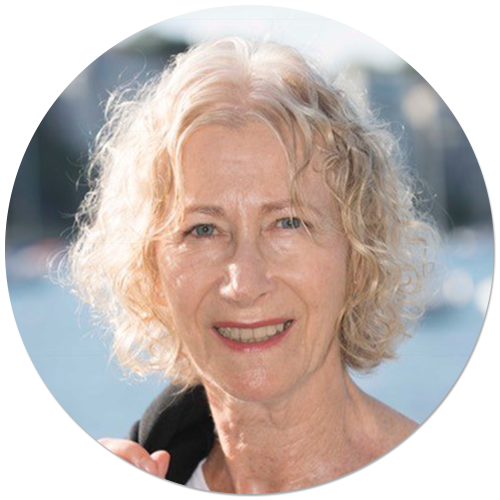 Patricia Abrahams – Separation & Divorce Consultant
Patricia graduated in 1985 with a first class honours degree in law, having earlier been awarded a Bachelor of Arts degree, majoring in psychology.  She has also trained as a mediator and collaborative lawyer. She has practiced as a family lawyer for over 30 years, including as a partner at Henry Davis York, and at the firm she co-founded in 1999, Broun Abrahams Burreket. Patricia now focuses  on providing clients with guidance (rather than legal advice) on matters relating to separation and divorce. She uses her wealth of knowledge, gained as a family lawyer, to provide information and guidance about the family law process, the court system, alternative avenues for the resolution of disputes and the challenges people face in relation to their relationship breakdown.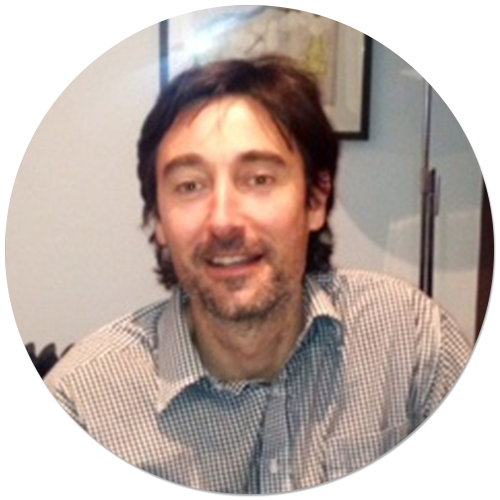 Justin Harris – Psychologist
Justin is a Psychologist working predominantly with adults and adolescents. He also works in Camperdown with homeless people recently introduced to housing. He returned from the UK at the beginning of 2012. During his time in England he completed a Masters degree at the Tavistock Centre in psychoanalytic psychotherapy. Over this period, Justin ran psychotherapy groups for adults with substance dependence and adult males on the autism spectrum often with co-morbid psychotic disorders. This work occurred at the Priory Hospital. Aside from this, he maintained a private practice, offering longer-term weekly psychotherapy to adults with more enduring concerns. Justin's previous experiences abroad have deepened his understanding of the complexity of his clients and informs his work at the Heath Group Practice.
Qualifications
Master of Foundations of Psychoanalytic Psychotherapy, Tavistock Clinic
Master of Health Science (Behavioural Science), University of Sydney
Graduate Diploma in Psychology, University of Sydney
Diploma of Arts (Philosophy), University of Sydney
Bachelor of Arts (Communication Management), Deakin University
Professional Memberships
Australian Health Practitioner Regulation Agency
Federation of Drug and Alcohol Professionals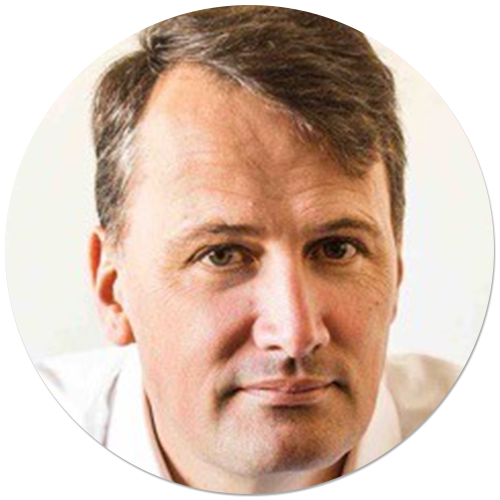 Bernard Macleod – Psychotherapist
Bernard has over 18 years of experience working with children, adolescents and families seeking psychotherapy and parental support, as well as long term work with adults and couples. He has worked in both the UK and Australia  in various mental health settings including hospitals, mental health clinics, schools and private practice.  Bernard is trained in psychodynamic psychotherapy whereby he seeks to find the root cause of his clients distress and work with them in finding easier and more productive ways of being.  Bernard works in a multi-disciplinary manner where necessary, using his broad network of mental health professionals as required to treat all aspects of the problem being presented.  He is the President of the Couple, Child and Family Psychotherapy Association of Australia, and is a regular speaker in schools across Sydney on the subject of parenting children across the school years.
Qualifications
PgD, Integrative Psychotherapy, Regents College
Masters, Psychodynamic Counselling for Children and Adolescents, London University
Professional Memberships 
Couples and Family Psychotherapy Association of Australia (CAFPAA), President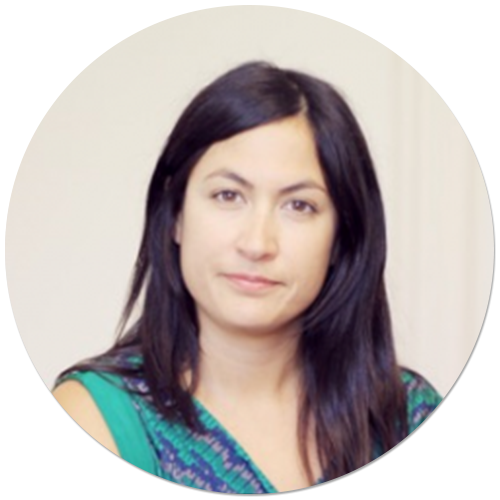 Dr Samira Sidhwani – Clinical Psychologist
Samira specialises in the assessment and treatment of a range of psychological difficulties experienced by adults and adolescents including mood and anxiety disorders, grief/loss and adjustment issues, perfectionism, panic attacks and emotion regulation difficulties. Samira has a number of years of experience working with adults and teenagers in a wide range of locations throughout Sydney including hospital settings, community mental health and private practice. She treats adults and adolescents with low self-esteem, eating disorders, trauma and relationship difficulties, self-harm and personality disorders. Samira uses an eclectic approach in her clinical work with a blend of attachment, psychodynamic and systemic family therapeutic models to treat each individual's needs.
Qualifications
Doctor of Clinical Psychology (University of Sydney)
Masters of Science (University of Sydney)
Bachelor of Psychology – Honours (University of Sydney)
Memberships
Australian Health Practitioner Regulation Agency
Australian Clinical Psychology Association (MACPA)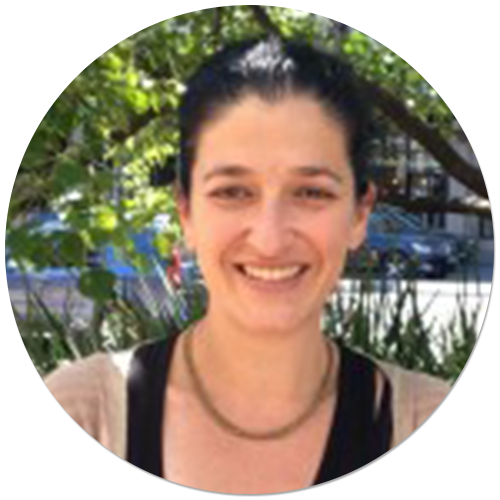 Lori Shatenstein-Goodman – Clinical Social Worker
Lori is a Clinical Social Worker who works therapeutically with adolescents and adults with a range of difficulties affecting their psycho-social functioning, including depression and anxiety, substance dependence, relationship difficulties and past experiences of trauma. She worked for several years at the Child Protection Unit at Royal North Shore Hospital in St Leonards, providing counselling to children who had been abused and their families. For the past 12 years Lori has worked within a women's drug and alcohol residential rehabilitation centre. Here, Jace and Lori designed and facilitated a six week residential treatment program for women with a history of substance dependence and past experiences of trauma. Lori's work focuses on attachment issues, relationships, past trauma and parenting. She is trained in Dialectical Behaviour Therapy (DBT) and has run DBT groups. All of this experience brings richness to Lori's way of working as a therapist at the Heath Group Practice.
Qualifications
BA Social Work (University of the Witwatersrand, Johannesburg, South Africa)
MA (Psychodynamic) Counselling (Reading University, England)
Professional Memberships
Member of the Australian Association of Social Workers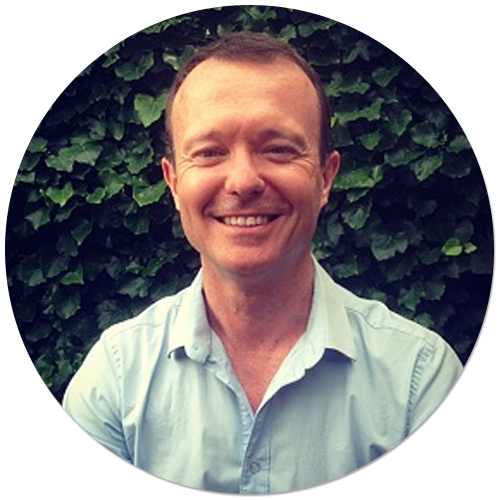 Shawn Stevenson – Psychotherapist
Shawn works with individuals at the Heath Group Practice and in the community sector. He fosters a collaborative relationship using evidence-based modalities as well as current Mindfulness research to engage with the whole person, not only their presenting symptoms. Shawn addresses concerns that potentially limit a client's capacity to enjoy a meaningful relationship with their own self and with others. This may include issues related to self-esteem and self-acceptance, authenticity and boundaries, emotions and self-medication, uncertainty and loss, intimacy and attachment, cultural and sexual diversity, life purpose and age-related transitions. Shawn is also interested in men's mental health and has spent the last twelve years volunteering with an internationally based men's organisation.
Qualifications
Master of Counselling and Applied Psychotherapy (Jensen Newman Institute, Sydney)
Graduate Diploma of Education (University of Sydney)
Diploma of Japanese Studies (Tokyo University of Foreign Studies)
Bachelor of Arts (University of Newcastle)
Professional Memberships
Clinical Member of CAPA NSW (Counsellors and Psychotherapists Association of NSW)
PACFA (Psychotherapy and Counselling Federation of Australia) registered.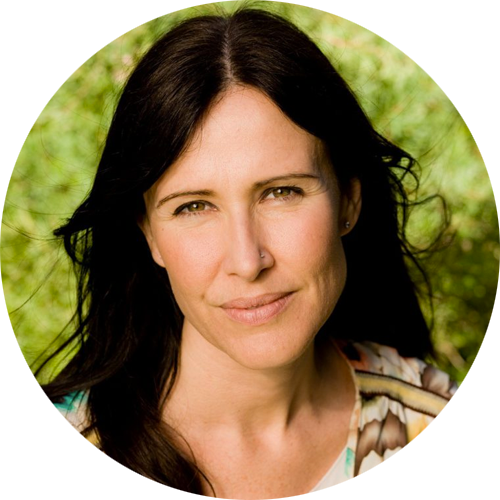 Alison Riddell – Psychologist
Alison is a Psychologist who is trained in Family Systems Therapy. She has vast experience working with individuals and also has a special interest in working with couples and families. Additionally, Alison has trained in Acceptance Commitment Therapy (ACT) and uses Mindfulness to help improve overall wellbeing and therapeutic outcomes. Alison has also facilitated seminars on 'Making Step Families Work' and has featured on ABC radio discussing clinical issues facing psychologists today. Alison is an accredited psychologist with the Department of Veteran's affairs and has experience working with adults diagnosed with related Post Traumatic Stress Disorder (PTSD). She trained at the Education Centre Against Violence for victims of sexual abuse. She has worked in both public and private clinical health settings including: Child and Youth Mental Health Service, Northside Clinic and Relationships Australia. During this time she has maintained her private practice, which has helped facilitate opportunities for long-term psychotherapy helping clients gain insight into their difficulties and work on developing strategies to cope more effectively in the future.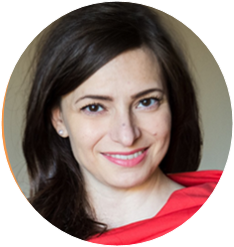 Melinda Cavaliere – Individual, Couple and Psychosexual Psychotherapist
Melinda is an Integrative Psychotherapist working with individuals and couples, suffering from a range of issues such as anxiety, depression, low self-esteem, isolation and specialises in psychosexual difficulties. She has vast experience working with young offenders in the Juvenile Justice System as well as their families. She trained in London at Regent's University and developed her specialisation through her involvement with the London Diploma in Psychosexual and Relationship Therapy. For over 18 years Melinda worked in both Family and Psychosexual Services in London. She facilitates therapy in a safe, supportive and non-judgmental space. She believes in empowering and working collaboratively with clients to provide strategies which raise self-awareness, alleviate psychological distress and ensure full participation in the therapeutic process. She helps clients explore and understand how their early attachments and early experiences might have contributed to the present difficulty. Therapy can be conducted in English or Italian.
Qualifications
BSc (Hons) in Educational Science (University of Cassino, Italy)
Master of Science Criminal Justice System (Greenwich University, London)
PG Dip in Psychotherapy and Counselling Psychology (Regent's College, London)
PG Dip in Psychosexual and Relationship Therapy (Middlesex University, London)
Professional Memberships
British Association for Counselling and Psychotherapy (BACP)
College of Sexual and Relationship Therapy (COSRT)
Psychotherapy and Counselling Federation of Australia (PACFA)
Couple, Child and Family Psychotherapy Association of Australia (Associate)